Contributing to a sustainable future for Andros
Our organization consists of a "colorful" human mosaic. About 50 people, connected by love for the rich nature, biodiversity and cultural heritage of Andros, from 2009 until today, join hands and offer volunteer work with one goal and unique: a sustainable Andros!
See our projects and actions below:
From 2009 until today we have revived a network of 180km of old hiking trails of Andros, making it the only island in Europe that has a continuous long-distance hiking trail with the prestigious European quality certification Leading Quality Trail by the European Confederation – European Ramblers Association.
In October 2018, about 1000 pairs of feet walked the paths of Andros with us, within the framework of the 1st Andros on Foot Festival. The enthusiasm of those who participated in the 1st Andros on Foot Festival, also supported the organization of the 2nd Andros on Foot Festival in October 2019.
Our new project for a cleaner and greener Andros for everyone. The goal is to change behavior at the individual and collective level and specifically to reduce disposable plastics, increase composting and recycling.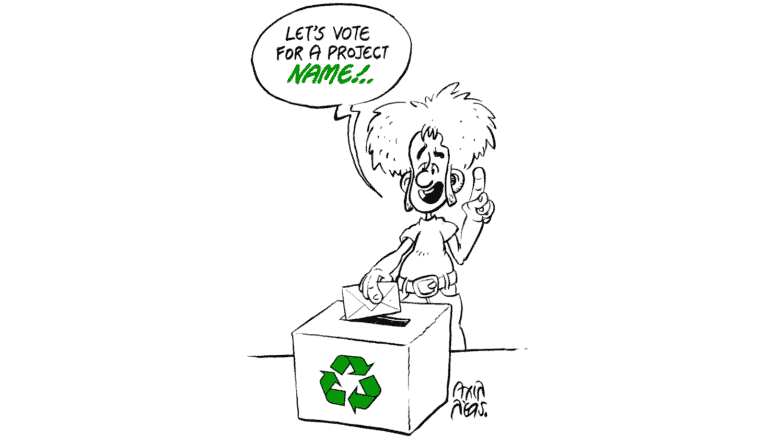 Help us choose a name! We had a fantastic response to our request for Project Name suggestions. Many thanks to all
Read More »
Ελληνικα (Greek) English Today we are pleased to announce the search to find a name for the project to help make
Read More »
Ελληνικα (Greek) English Coming up In this newsletter: the first steps, the search for a name, and
Read More »
After many weeks of lockdown, Greece is starting to open up. From 15 June 2020, all tourist accommodation on Andros will
Read More »
For those of you wanting to recreate some of the memories of last October's On Foot Festival on Andros we have
Read More »
The protection of the unique and endangered nature of Andros & the Andrian landscape
Research Recording Revival
The research, recording & revival of the cultural heritage of Andros
Supporting and encouraging sustainable tourism in Andros
If you are interested in helping us achieve our goals or just want to know more about our actions, click below to contact us
Subscribe to learn our news !!